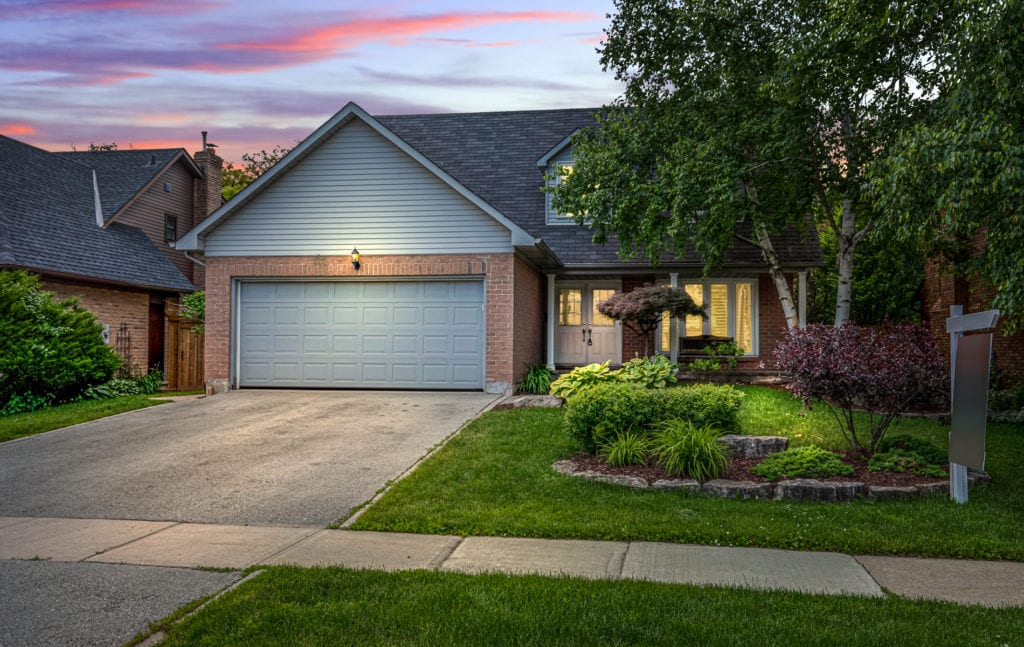 The September 2019 real estate market has come to a close. It was one of the busiest months of the entire year, and it definitely showed a massive difference compared to September 2018. Over the course of this year, we've seen listing inventory continue to decline. The impact of last year's mortgage rules has worn off, and confidence in the market has been renewed. Supply and demand, the real fundamentals of the market, are regaining their momentum and taking hold.
We've yet to see any action in the area of increasing housing supply. We have major restrictions regarding Ontario's Green Belt, which — are there to encourage more intelligent, sustainable, smart growth. But municipalities need to step up in a big way if we are going to solve our housing supply problem.
Politics are still getting in the way of this growth as a result of a very small but vocal percentage of the population. These individuals oppose anything and everything but the single-family home. As a result, we're not seeing enough housing being built for our growing population.
500,000 New Canadians Every Year
More immigrants are coming into Canada than at any time since World War I. And that's a good thing. Over 500,000 new Canadians arrived in the last twelve months, most of whom are coming to the Greater Toronto and Hamilton area. These are some of the best, brightest and many times the wealthiest immigrants in the world. With such an open society, it's an incredible opportunity — and a really positive thing for us.
At the same time, we need accommodations. Not only are people immigrating into Canada, but many Canadians are migrating too Ontario. People in less fortunate provinces where schools aren't as good and employment isn't as abundant. We shouldn't forget about the almost one million temporary students and temporary workers, that currently live in Canada.
When there are more people than there are homes, only one thing will occur: Home values are going to go up.
Values have been increasing, and the speed at which they've been increasing is also increasing. Our values in Hamilton and the surrounding communities have continued to grow throughout all the housing measures over the last few years. We've gone nowhere but up; all we saw was that the pace of the growth slowed temporarily.
Let's Take a Look at September's Numbers
Sales are up 10%. That's double-digit sales growth. This September, 655 homes were sold versus 594 homes last year. The dollar volume is up significantly as a result, by 22%. This year, $363,383,435 in volume traded hands versus $298,249,651 last year. So that's a significant increase. At the same time, new listings are down 1%.
This year, we had 1,196 homes hit the market, while last year we had 1,212 homes hit the market. This is a trend that will continue. When people are scared, they put their homes on the market. This caused an artificial influx of inventory that is now tightening.
Active listings are down 16%, and that's significant. We're eating through the inventory that was created from fear, and new listings aren't coming to the market to replenish that inventory. In September this year, there were 1,157 active listings. Last year, there were 1,857.
Months of inventory is also down, by 0.7%. This year it's at 2.4 versus last year at 3.1. And average prices — this is a big one — are up 10%. We're now back into the double digits. At one point, we were as low as 2%, and I'd be shocked if our current numbers aren't the best in the country.
The average days on market is down and continuing to decrease. This year it's at 28.9 versus 31.9. It's down an average of three days. Homes are selling three days faster, and being below 30 days on the market is already exceptional.
The Market Is Hot: And the Time to Get in Is Now
Many homes are selling with multiple offers and over list price. We're seeing offers being held, especially in the lower price brackets. The majority of homes in that $300,000, $400,000 and $500,000 bracket are moving very quickly. We're seeing activity picking up in the higher brackets. This is an area that saw the slowest growth over the last few years: Ancaster, Dundas, Waterdown and Burlington — the suburban communities.
Overall, the market is doing very well. We have an election coming up, but we don't anticipate any impact on the market as a result. Going into fall, it looks like we have a busy season ahead of us. We already felt that coming out of the summer. As the first-time homebuyer incentive kicked in, buyers have gotten the feeling that it's a good time to buy.
Buyers now are able to get a 5% to 10% contribution from the federal government toward the purchase of their first home. That's also going to contribute somewhat to the fueling of the fire that we've seen, albeit not too much. It looks like a small impact, but a definite impact. More than anything, it's having an impact on confidence, and people generally feel that it's a good time to buy.
At this point, I don't anticipate things slowing down until we get to December. The trajectory of the market has not, and will not, change. Buyers need to jump in — and sellers, things are looking good for you.